As an erotic embodied woman, you are aware and celebrate the beauty and succulence of your female body. No matter what size, form or shape. You understand that your body is your temple, your gateway to a life which brings joy and freedom.
By getting to know the capability for pleasure which is innated into your female structure frees you from longings and desires as you encounter the fulfillment of them within yourself.
The nature of your body moves in spiral-like motion, which makes dance important to free yourself from any kind of rigidity to access your authentic wild nature.
As your raw sexual energy, which often lies dormant in your pelvic, rises and mingles and merges with your heart, the power to create a fulfilling and fully expressed life becomes accessible to you.
In my workshops, I use movement and dance as well as female sexual practices and sacred rituals to guide you back home into your sacred temple, where you can experience and cultivate your sexual energy and with it, create the life which makes you become embodied and free.
Orgasmic Yoga is a central technique used in Sexological Bodywork. Also referred to as Conscious Masturbation, it is a self-love ritual where you are invited on a sensual and playful journey to explore the treasures of your erotic fingerprint.
By bringing awareness into your self-love practice liberates you from shame and old unsatisfying sexual patterns. You get to incorporate your entire body into this sensual play, getting to know new juicy parts of your erogenous body.

Conscious Masturbation can be practiced in a private setting, just for you and your sensual exploration. It also can become a shared experience in the form of a group setting or with your lover, which often leads to a shame-crushing transformational liberation of your expressive sexual self.
This erotic play is very effective in regards to connect you with your sexual energy, as you approach this exploration with awareness, preparing yourself and the space with loving attention and by setting at least one hour aside for this delicious practice.
By learning to engage your whole being, a liberation and opening of your energetic system through the use of your breath, your voice, movement, and conscious touch can truly result in an ecstatic awakening of your inherent sexual erotic nature.
Orgasmic Yoga is equally ecstatic for all genders, and I love to invite and share this practice with men and women alike!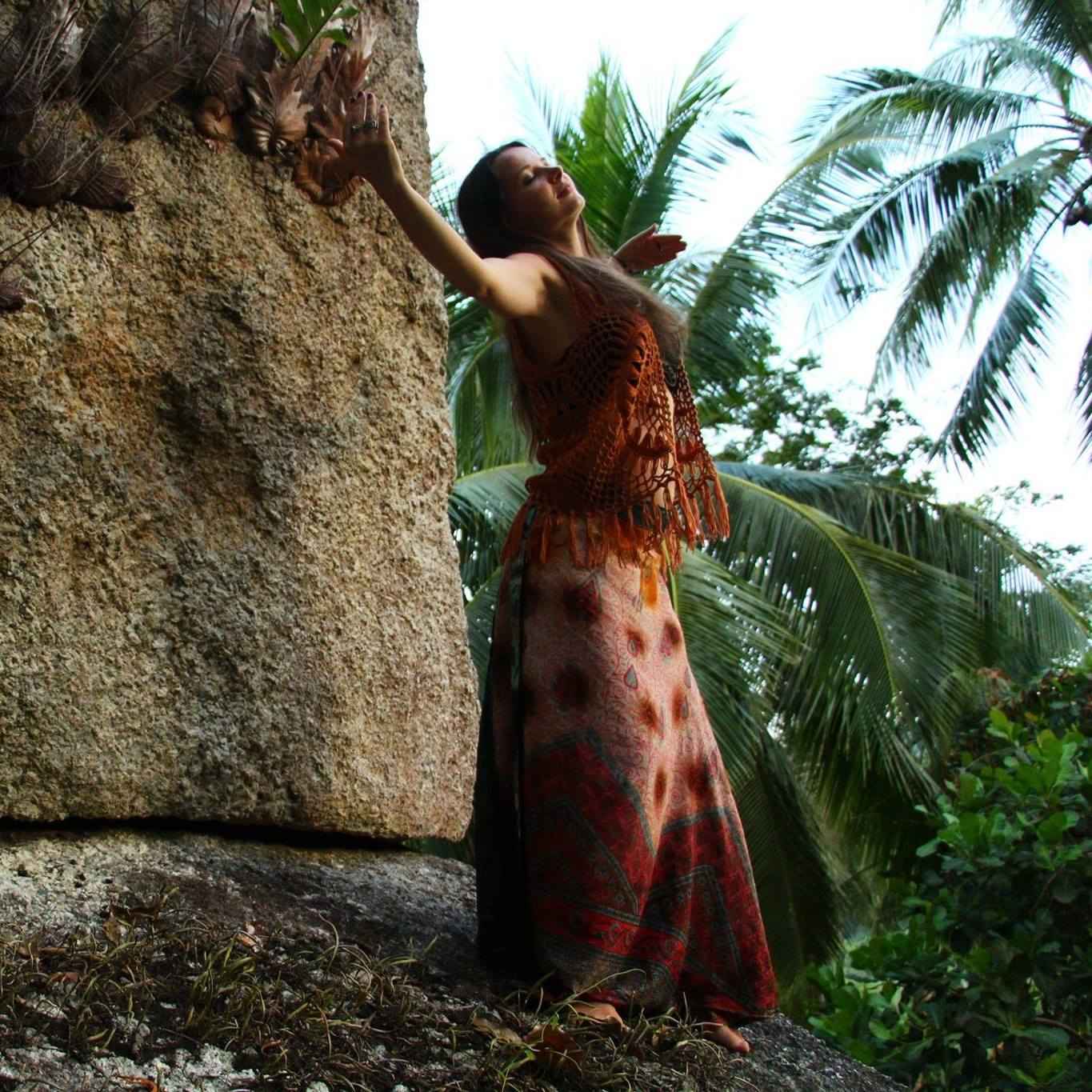 Taoist & Tantric Sexual Practices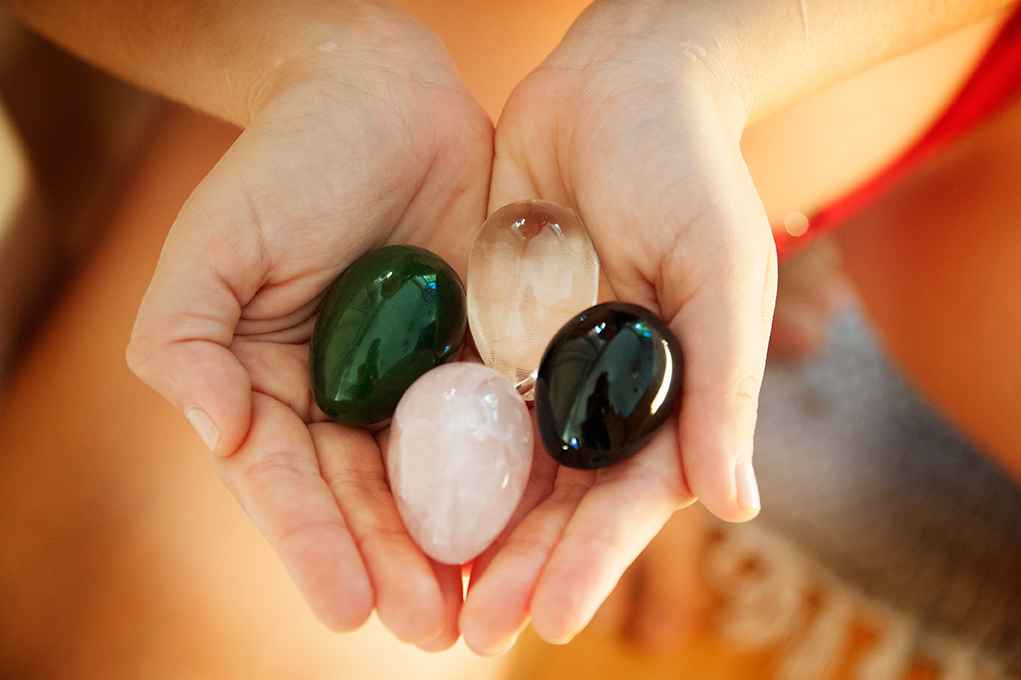 Ancient sexual practices from the Taoist and Tantric Tradition have a powerful impact on cultivating sexual energy to transform and refine this birth-given force to live a vital and balanced life.
Your body is the gateway to this succulent way of living where beauty is omnipresent. Your expression of your being becomes a reflection of your erotic nature, nourished through this conscious practice which heightens your body awareness and your receptivity for the pleasures of life.
Your sacred temple, your body, is a fountain of miracles. It is your divine instrument which has been given to you to meet life in its fullest. Learning to play this instrument and to engage with the treasures inherent to your female structure fully, will delight your interplay with the world and awakens your capability of meeting yourself in the rawness of your wild nature, with all that you truly are.

These practices are precious to establish a loving relationship with your body, to spark your luscious capacity for sensual expression and to enrich your confidence in being a fully embodied woman.
Mystical Dance is a devotional prayer, where the dancer disappears and becomes the dance itself. The body, which moves in sacred shapes becomes the gateway where you can meet yourself in authenticity, exploring the depths of your divine essence. As you surrender to the mysterious unfolding of the dance which is born from within you, you fade into the unknown, where you might hear the whisper of your soul.
Devotional dance is an ancient practice used by mystics and shamans to enter the realms of the subtle worlds. In today's world, mystical dance shows us a way to fully embody through movement and to savor the pleasure it gives. It is a natural unfolding of what wants to be expressed through you.
Stump on Mother Earth, move in wave-like motions with the ocean, spread your wings and dance in the wind and enchant the moon with your graceful sways. Lose yourself, and once you got lost, you have returned home.
I incorporate the liberation through dance into my offerings, as especially women are made to move their bodies in sacred shapes and rhythmic motions. Dance is not only freeing the spirit, but it also strengthens the pelvic floor and (re)aligns the womb.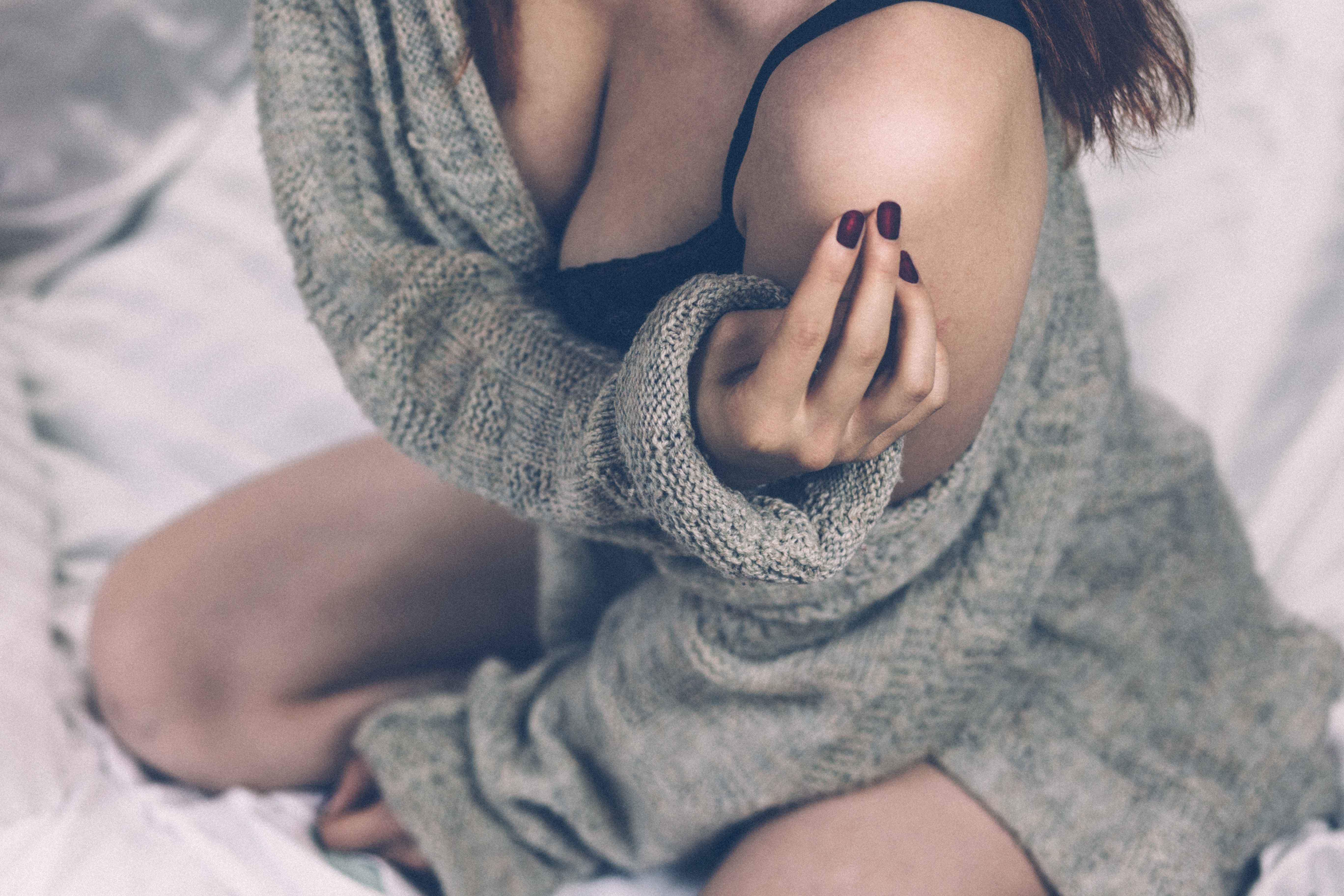 Are you interested to become an erotic virtuoso, and do you want to know more about these practices and how to incorporate them into your life? Come to a workshop or book a private session!