Coming together in a sacred circle of sisterhood and celebrating a ritualistic rite of passage as we transit into a different phase of womanhood, is a beautiful way to connect to our innate empathic nature.
We as women rise stronger in community, praising and sharing the wisdom of our ancestors, as we indulge into the caring love of our Great Mother.
Women coming together in a sacred circle of sisterhood is an ancient process of consultation and communion.
We as women are naturally empathic and sometimes overburden with the care we generously provide for others. As we gather in a circle amongst women, we find a place to slow down, where we will be heard and where we can find support as we feel accepted and loved with all that we are.
We share wisdom and connect through sacred rituals, honoring the rhythm and changes of our bodies and psyche and celebrate the wild nature within and without ourselves.
Spending time in sacred sisterhood creates a lasting supportive network of friends, where we rise together into empowered womanhood through the wisdom we share.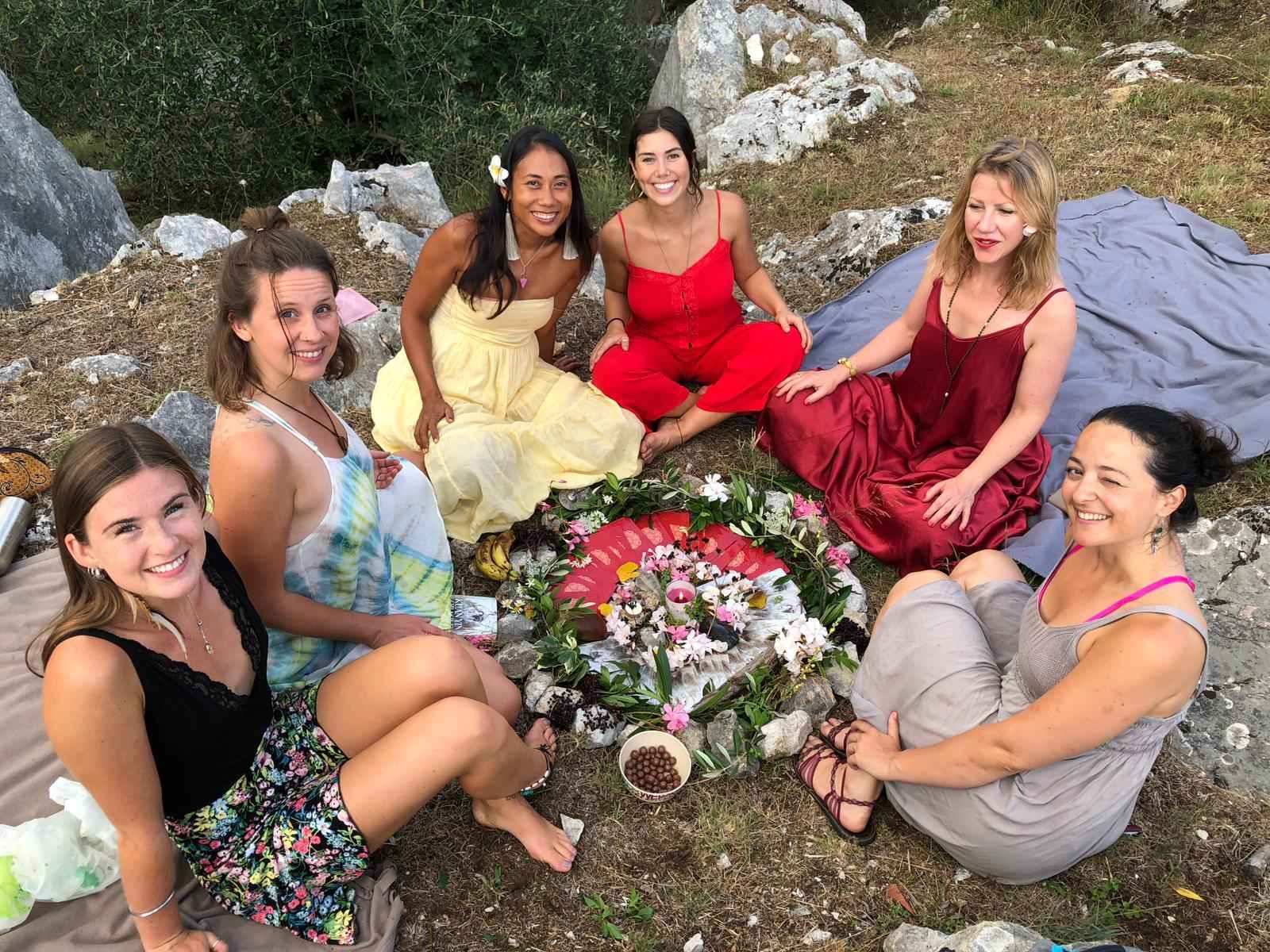 Everytime when women gather in a circle, the world heals a little more.

Do you want to join a nourishing women circle where we connect authentically from sister to sister, indulge in sensual pleasures, weave a net of long-lasting support and create magic which blossoms from the wisdom of our wombs?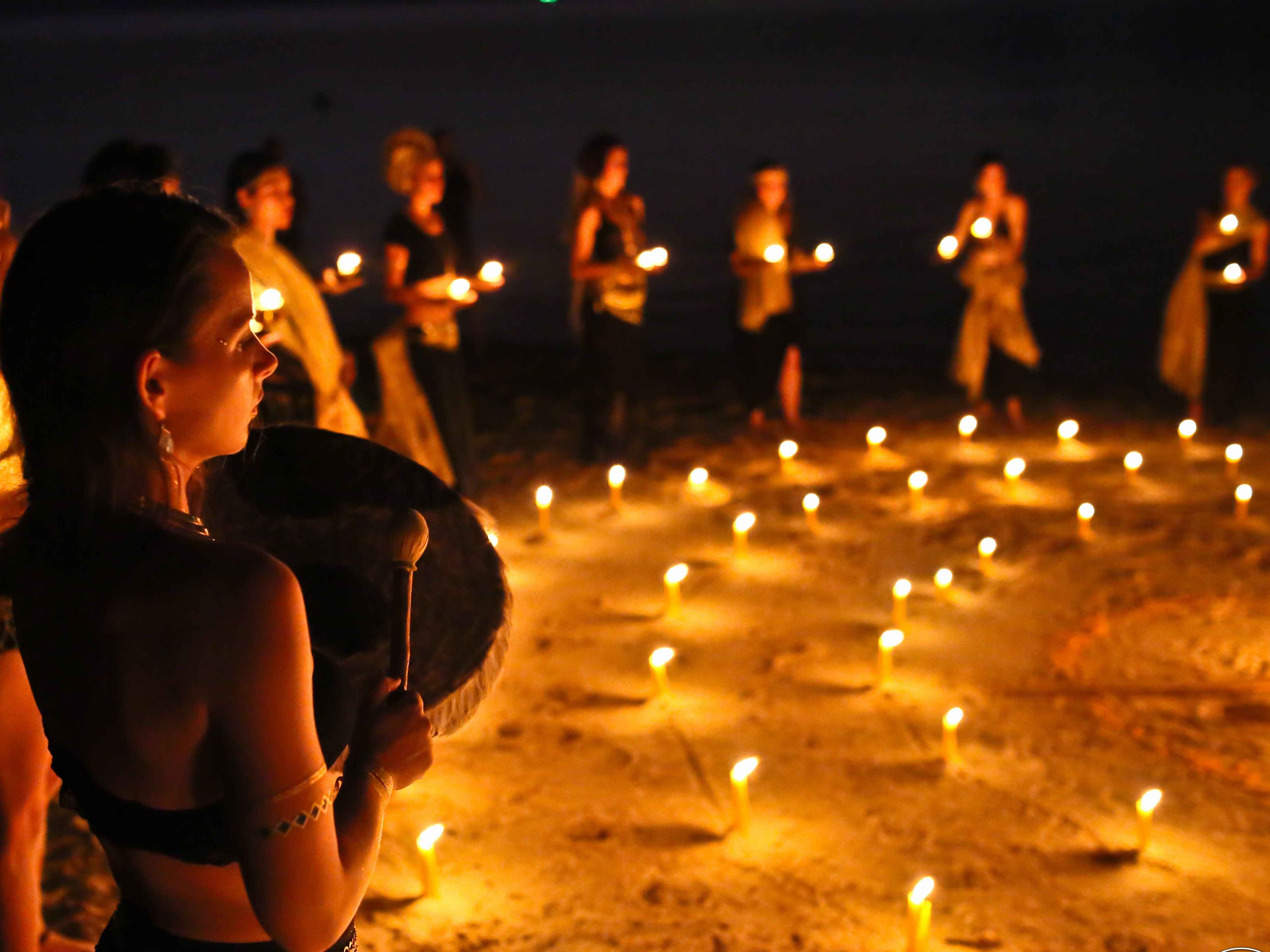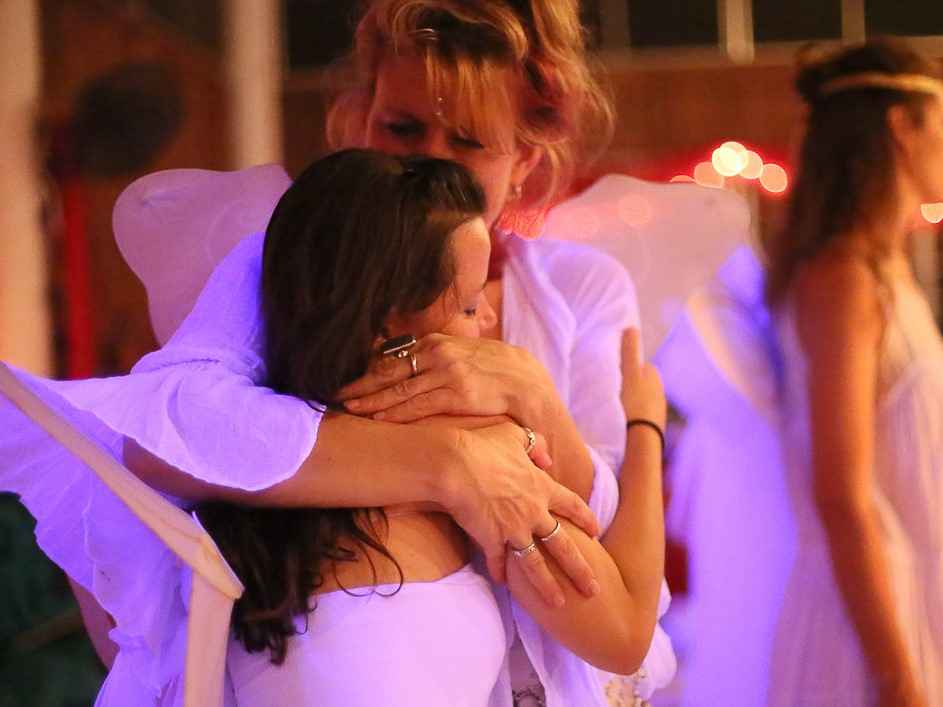 Sacred Rituals are performed to celebrate a certain occasion of transition. These rites of passages, mark a sacred time where we consciously take a step into a different phase of our life, which is often acknowledged as an evolved state of "maturity".
By ritualistically preparing and bringing consciousness and awareness into these events, they become anchored into the psyche which leads to an empowered embrace of the new and uncertain awaiting on the other side of the threshold.

Important events can be the transition from the innocent girl to womanhood marked through the first bleed (menarche). From the virgin to the sexual expressed woman - to motherhood - to the old and wise crown.

Going through life with awareness, being conscious about the present state and choosing to transit when the soul and spirit feel aligned and prepared creates a life, which brings miracles and wonders, like a caterpillar which is leaving the old form behind and embarks on a new journey by spreading its wings.
These rituals are best undertaken in community. They become an act of celebration and might require a phase of preparation. Rituals and rite of passages are equally important for boys and girls, men and women.
I offer rituals for females, as I understand that a role model of the same sex is important for guidance and relatability.

The creation of these rituals is still in process. If you are enchanted by this idea or if you have a community who wants to perform such a rite of passage, feel called to contact me, and we will manifest together.